What is a New Construction Loan?
A home construction loan is a short-term, higher-interest loan that provides the funds required to build a residential property.
Construction loans typically are one year in duration. During this time, the property must be built and a certificate of occupancy should be issued.
Is a New Construction Loan right for you?
If you are considering a New Construction loan, it is important to speak with one of our loan specialists to see if you are eligible and to compare the benefits and drawbacks of this type of loan against other types of loans.
We offer a no-hassle & easy quote without the formal application or credit check required. Just answer a few questions about your mortgage goals! We will review the information you provide with some recommendations and options from our team of experts!
A construction-only loan provides the funds necessary to complete the building of the home, but the borrower is responsible for either paying the loan in full at maturity (typically one year or less) or obtaining a mortgage to secure permanent financing.
The funds from these construction loans are disbursed based upon the percentage of the project completed, and the borrower is only responsible for interest payments on the money drawn.
Construction-only loans can ultimately be costlier if you will need a permanent mortgage because you complete two separate loan transactions and pay two sets of fees. Closing costs tend to equal thousands of dollars, so it helps to avoid another set.
Another consideration is that your financial situation might worsen during the construction process. If you lose your job or face some other hardship, you might not be able to qualify for a mortgage later on — and might not be able to move into your new house.
Construction-to-Permanent Loans
Also known as a One-Time Close Loan.
With a construction-to-permanent loan, you borrow money to pay for the cost of building your home, and once the house is complete and you move in, the loan is converted to a permanent mortgage.
Once the construction-to-permanent shift happens, the loan becomes a traditional mortgage, typically with a loan term of 15 to 30 years. Then, you make payments that cover both interest and the principal. At that time, you can opt for a fixed-rate or adjustable-rate mortgage.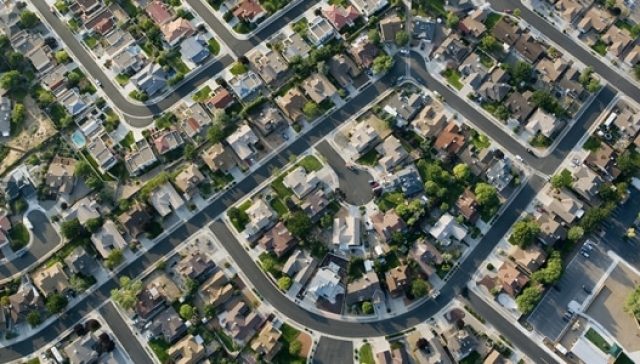 Experts agree there's no chance of a large-scale foreclosure crisis like we saw back in
Now that the end of 2022 is within sight, you may be wondering what's going