Veteran Owned & Operated

Mortgage Broker
Anyone who has ever shopped for a mortgage knows that the process can be overwhelming. There are so many different lenders to choose from and each one offers a different set of terms and conditions or confusing fine print. Command Financial Group can help to simplify the process by connecting borrowers with the right lender for your situation. And because they're not tied to any one particular bank, they can be more flexible with closing timelines. Contact us today to learn more about how we can help save you time, money, and hassle.
Compare us

to the Big Banks
Veteran Owned & Operated Small Business
Appreciates you and your business
Primarily Word-of-Mouth Marketing
Super Competitive Rates
Access to Dozens of Lenders and Options
Flexible Underwriting & Closing Times
LO's that are with you every step of the process
No company overhead passed on to you
No Spam or Harassing Marketing
Doesn't sell or share your personal data
Typically Big & Greedy Corporations
Treats you as just another sale or lead
Massive Teams & Marketing Budgets
Aggressive Sales Teams & Quotas
Higher Rates or Hidden Costs
Limited options or loan products
Limited LO availability out of office hours
Company overhead passed on to you
Endless Spam and Cold Calls
Sells or shares your personal data
What some of our clients have to say about us!
While shopping for a financial institution to refinance our home it was nice to discover that the Command Financial Group was veteran owned and truly supports veterans. Ryan was very helpful and professional. There were no extra added on fees at the time of signing. The entire process was straightforward and uncomplicated.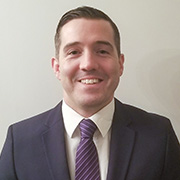 MLO: Ryan Finn
Client: Cherie T. (via Trustpilot)
Ryan at CFG is just plain out, a great well rounded loan agent. He is professional, organized, punctual, knowledgeable, and I can tell he loves what he does. He is also a veteran with extensive knowledge on veteran loans. I have recommended him to many of my family and friends on several occasions because I trust him and I know how serious he takes his job and how attentive he is to his clients. I have used Ryan for several of my financial needs. I am confident that I'm always getting the best rates and best financial advice. Thank you! You have gained a life long customer.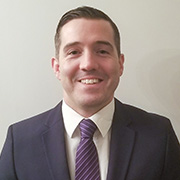 MLO: Ryan Finn
Client: Yesenia R. (via Trustpilot)
Thank you so much Loan for all your help with the mortgage, purchase of our home. We highly recommend your service to everyone. Very professional, you have made the transaction process so smooth and transparent about every single details.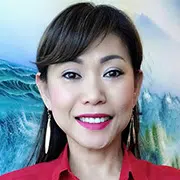 MLO: Loan Cross
Client: Thuy (via Facebook)
She's did help my mom refinance . Everything go through really smooth. she very nice and she's speak Vietnamese.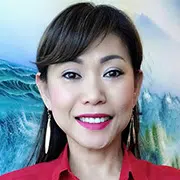 MLO: Loan Cross
Client: Tam (via Facebook)
Have been using Command Financial Group for few years now. Did HELOC, VA loan and Business loan for our rental property. Ryan has been great, very polite, answered every question we had. Quick pre-approvals and fast closings. Very happy with this company, would recommend it to everyone and definitely will use it again in the future. Thank you very much!
Diana T via Google
MLO - Ryan Finn
We greatly value our clients privacy. Some reviews may not feature the reviewer's image or full name. Instead, the MLO's image will be featured.
Note: We no longer accept facebook reviews due to bitcoin scammer spam from bot accounts.
Now that the end of 2022 is within sight, you may be wondering what's going